Waterseal®
High Quality P.V.C. Waterstops
Description
The wide range of P.V.C waterstops are designed to provide an integral sealing system for movement and construction joints
in concrete cast in-situ. These joints typically occur in the following types of structure.
CAPCO Waterseal® shapes and dimensions pass the requirements of DIN 18541 part 1 and 2.
Typical Applications
For Construction and Expansion Joints, all Types of Joints in Transitions, Connections and Special Applications.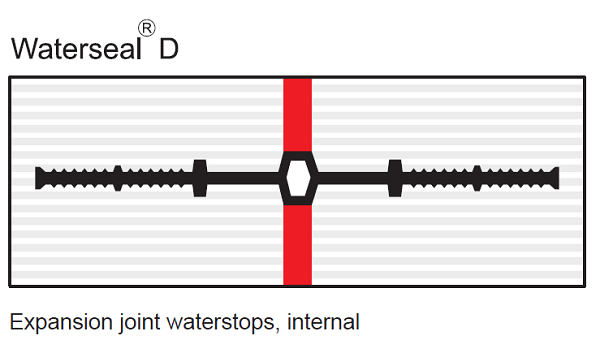 | Num | Model | Thickness (mm) | Head of Water (m) |
| --- | --- | --- | --- |
| 1 | Waterseal D150 | 2.5 | 8 |
| 2 | Waterseal D170 | 2.5 | 10 |
| 3 | Waterseal D190 | 2.5 | 16 |
| 4 | Waterseal D240 | 4 | 23 |
| 5 | Waterseal D300 | 5 | 50 |
| 6 | Waterseal D300 | 8 | 60 |
| 7 | Waterseal D320 | 5 | 55 |
| 8 | Waterseal D400 | 8 | 70 |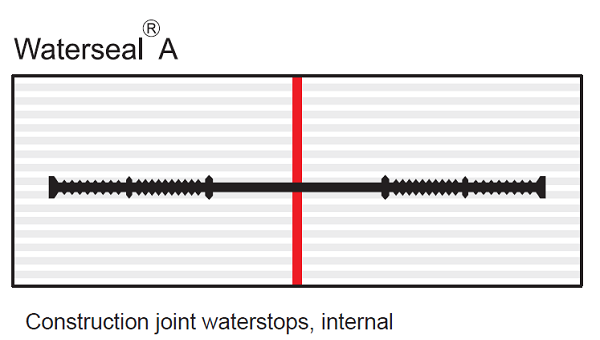 | Num | Model | Thickness (mm) | Head of Water (m) |
| --- | --- | --- | --- |
| 1 | Waterseal A150 | 2.5 | 7.6 |
| 2 | Waterseal A170 | 2.5 | 10 |
| 3 | Waterseal A190 | 2.5 | 16 |
| 4 | Waterseal A240 | 3.5 | 23 |
| 5 | Waterseal A300 | 4 | 45 |
| 6 | Waterseal A320 | 4.5 | 50 |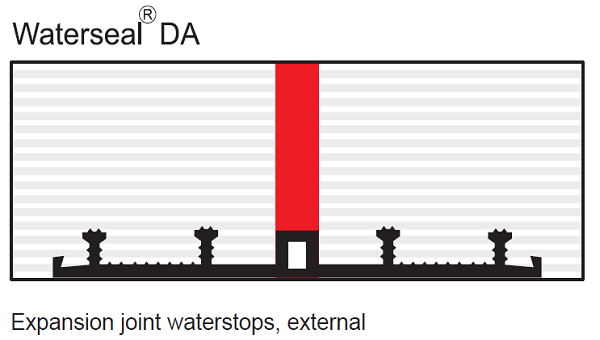 | Num | Model | Thickness (mm) | Head of Water (m) |
| --- | --- | --- | --- |
| 1 | Waterseal DA 240 | 4 | 23 |
| 2 | Waterseal DA 300 | 4 | 60 |
| 3 | Waterseal DA 500 | 4 | 80 |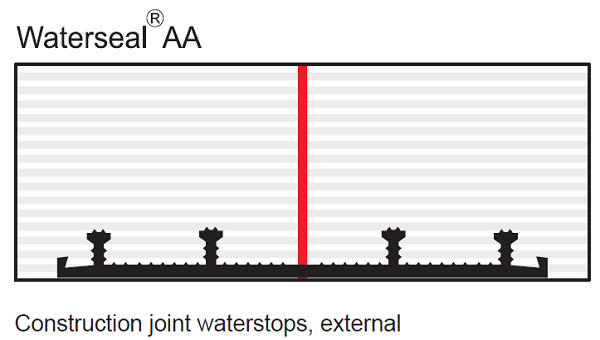 | Num | Model | Thickness (mm) | Head of Water (m) |
| --- | --- | --- | --- |
| 1 | Waterseal AA 240 | 4 | 23 |
| 2 | Waterseal AA 300 | 4 | 50 |
| 3 | Waterseal AA 500 | 4 | 80 |